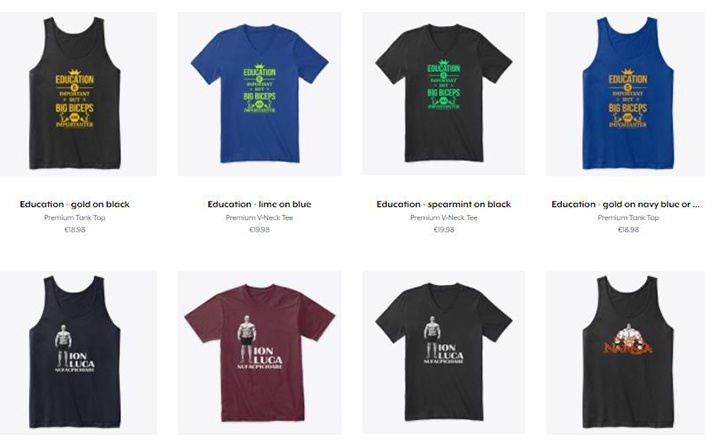 Workout T-shirts and Tank Tops
Designed by Radu. Made and shipped by Teespring.
I made some funny workout T-shirts for myself back in 2015 and many people have asked me if they can get one as well. So I set up an online store with Teespring (the official merchandise partner of YouTube) and uploaded all my favorite designs there.
Check them out and see if you like something!
Ion Luca Nufacpicioare
Ținând cont că e dramaturg, nuvelist, pamfletar, poet, scriitor, director de teatru, comentator politic, ziarist și în plus apare și pe bancnota de 100 de lei, e de înțeles că nu are timp să antreneze și picioarele...aceeași scuză o putem folosi și noi.

- click on the design you like to see it in the store -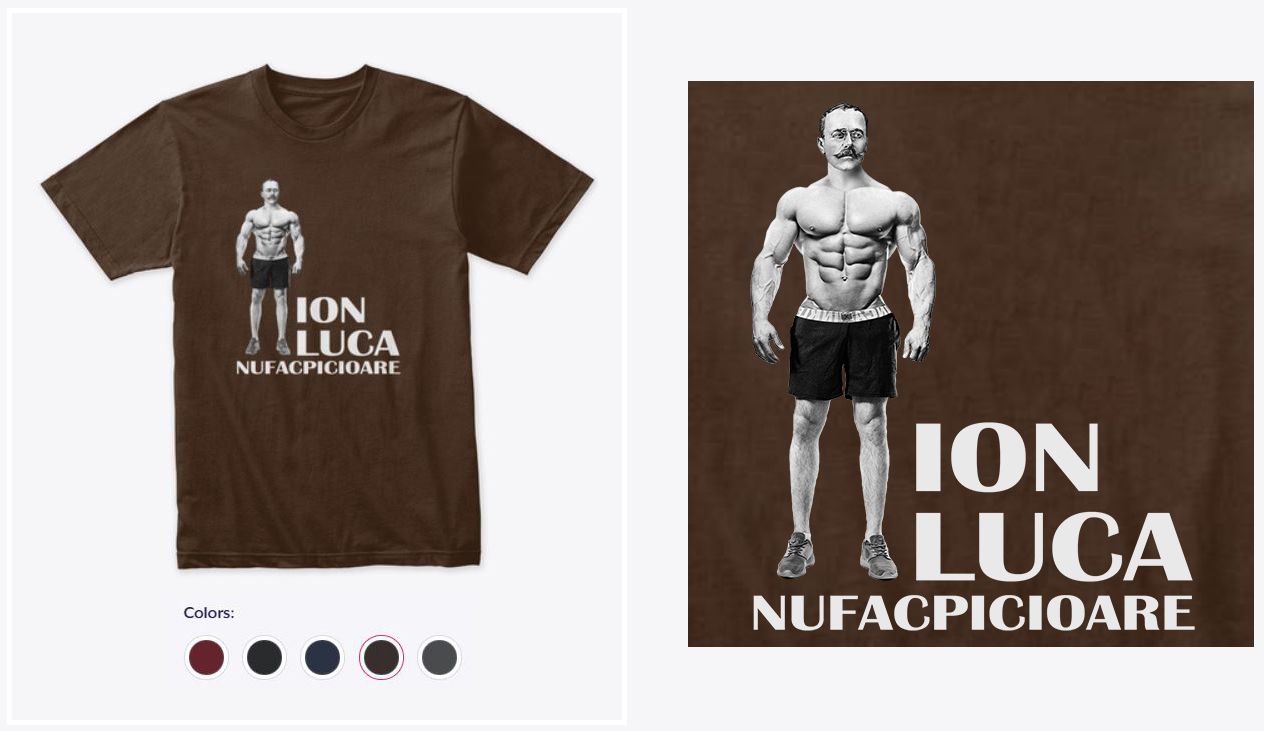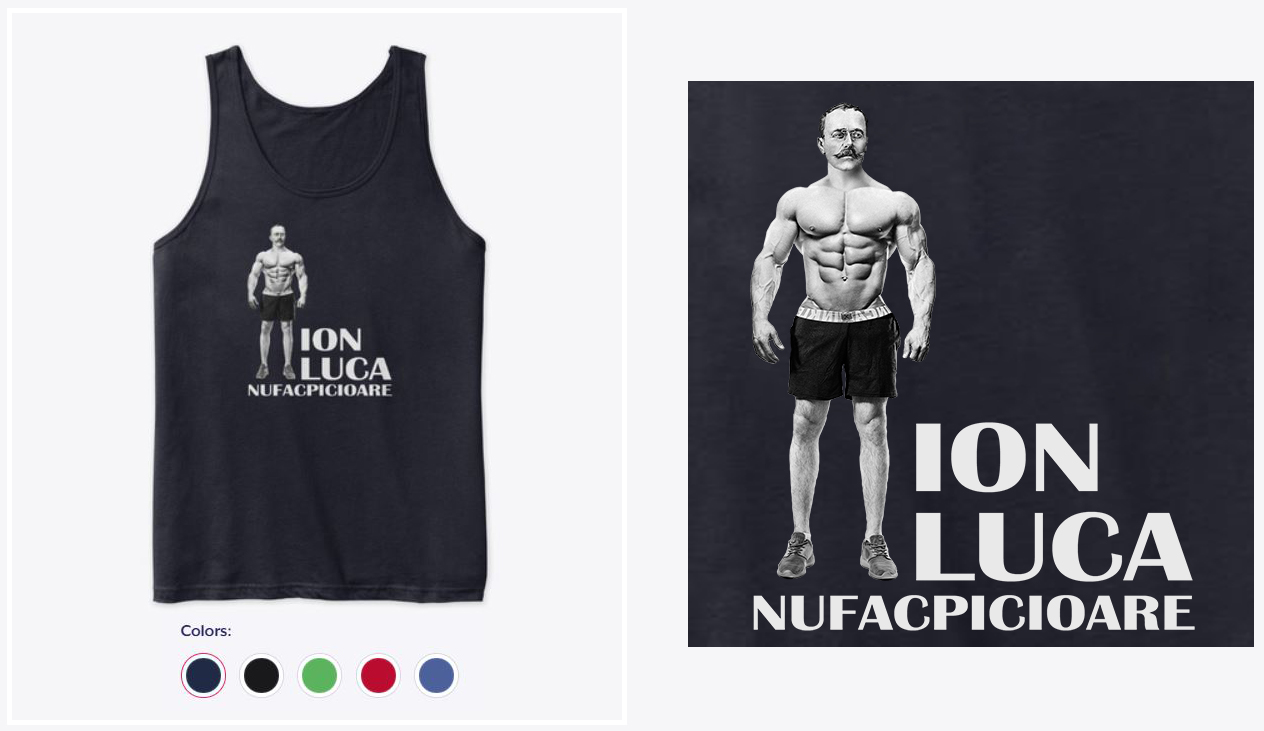 Frequently Asked Questions
I don't get it. Who are these people on the shirts?
They are historical figures from Romania. Some of the T-shirts are intended for my Romanian audience because the jokes only make sense in my country. It's similar to how in the US you would wear a T-shirt with Bill Plates (instead of Bill Gates) or Broseidon (instead of Poseidon). It's a play on words but it only makes sense if you know the context.
How do I order?
Click on any of the shirts and you will be taken to my store on Teespring. Teespring works with YouTube to allow content creators to sell merchandise to their viewers without having to handle the production and delivery side themselves. When you place an order for a shirt, Teespring prints it especially for you and then sends it to your house. Standard shipping takes between 4 and 10 business days. Expedited or Rush shipping may be available depending upon the product(s) selected and the destination country. Shipping costs start at: €3.99 for the first item and €1.85 for each additional item.
What if I'm dissatisfied with the quality of the shirt or print?
All the T-shirts and Tank Tops are premium quality so you should be happy with the material. However, if you aren't satisfied with your order, Teespring allows you to return the products. Learn more about their return policy at this link: https://answers.teespring.com/article/returns-and-cancellations/